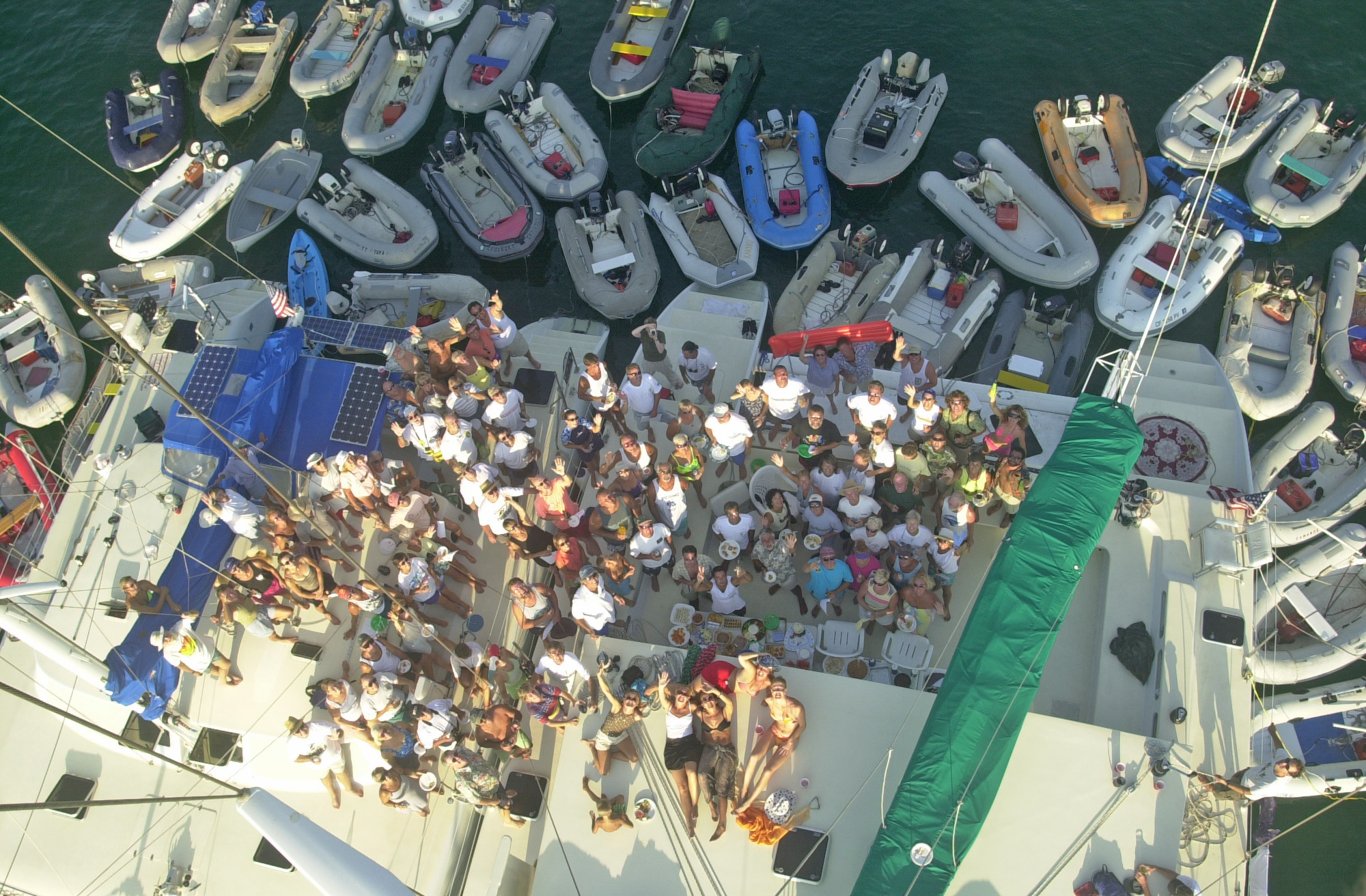 You'll never be short of company on a Baja Ha-Ha rally
© 2020 Richard Spindler
We've just received an update about this year's Baja Ha-Ha:
The Grand Poobah advises that on October 1 he will make a final decision whether to host a Baja Ha-Ha 27 this year. The event is slated to start November 3.
The Ha-Ha, of course, is the 750-mile cruisers' rally from San Diego to Cabo San Lucas with R&R stops at Turtle Bay and Bahia Santa Maria. Over 10,000 sailors have done a Ha-Ha.
The Poobah wishes he could provide more certainty, but as we all know, it's just not possible at this time.
Even if making an October 1 decision on the Ha-Ha, the Poobah is confident the Ha-Ha and partners could provide an almost-normal Ha-Ha experience.